This bread is amazing, tasty and EASY! Seriously... there isn't a tastier or easier bread... (at least that I have found). It takes less than two hours.. which is great because I don't always pre-think dinner... I was originally looking for an overnight recipe for this bread, but all those were soaked in oil (which sounds amazing! Just not for me..) This bread is light, cheesy and a hit with everyone!! Easy Focaccia bread.... here we go!
3 3/4 C Bread Flour
1TBS Yeast
1 TBS Sugar
1 3/4 cup water
1 tsp garlic salt
1 tsp oregano
1/2 tsp thyme
dash pepper
1 TBS oil
2 TBS Olive Oil
2 TBS Parmesan Cheese
1/2 cup shredded Mozzarella cheese
Mix the yeast, sugar and water together and proof for 10 min.
Stir Flour, Garlic Salt, Oregano, Thyme, Pepper in another bowl.
Add the yeast mix and 1 TBS oil.
Knead until smooth... cover and rise 25 min.
pre-heat oven 425
Put dough on baking sheet and form a rectangle. Poke with the handle end of a wooden spoon to create dimples. Brush with olive oil and add cheeses. Bake 13-15 min.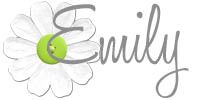 Shared here:
Sundae Scoop-I Heart Naptime with Chocolate Sundaes
* Nifty Thrifty Things Sunday-Nifty Thrift Things
Simply Klassic Sunday-Simply Klassic Home *
Sunday Showcase Party-Under the Table and Dreaming
Recipe Link Party @ Remodelaholic
Just Something I Whipped Up @ The Girl Creative
Your Recipe, My Kitchen @ Frugal Antics of a Harried Homemaker
Sweet Indulgences Sunday (sweet recipes) @ A Well-Seasoned Life
So Sweet Sunday @ Little Rays of Sunshine
Savory Sunday @ The Sweet Details