So excited to have you all here this morning for a fun craft project by June, amazing features and another fun party. Welcome!
Greetings, Nap Time friends and followers! Emily has been so gracious as to open up her "blog home" and invite me to share with all of you. Thank you, Emily! I am so thrilled to be here today with one of my favorite Christmas crafts!
Of all the Christmas crafts I've done over the years, I can safely say these remain my favorite! You can find a wonderful tutorial on how to make these trees on Amanda's blog, Crafts by Amanda.
Mine were slightly different in that I used papier-mâché cones instead of Styrofoam. So instead of pinning the coffee filters to the cones, I used modge podge.
The fun part begins after you finish putting on the filters! It's time to decorate your trees!
And some sweet little birds, too!
I hope my trees have inspired you to make some of your own! What will you use to decorate your Coffee Filter Trees?
Have a delightful December!
~

June
And now for some really great features... I get caught up in the holiday spirit just looking at all the amazing things you are creating.
Burlap Birdies {Posed Perfection}
Button Tree Sequencing {Hey, Mommy}
Tomato Cage Christmas Tree {Happy, Healthy, Domestic via Blissful and Domestic}
Snowman Place Setting {Fair and Fickle}
Four Ingredient Coconut Cream Bars {Back for Seconds}
Peppermint Popcorn {Hugs for the Chef}
Creamy Gingerbread Cookie Cup {Eating Freely}
Grilled California Turkey Club {Mom on Time Out}
Banana Crunch Popcorn {Inside Brew Crew Life}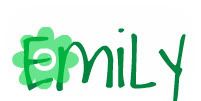 Follow along here:
Facebook
*
Pinterest
*
Subscribe in a reader