We just made our annual homemade wrapping paper. I've been trying to make it a little different each year. See below for what we have done in the past:
This year I had seen in my link party the idea to take wax paper, brown paper, tissue punch outs and fuse them together by ironing. Unfortunately I looked all over Hong Kong and could not find wax paper. I found baking paper (which does not melt when ironed!!!! But, the finish on my table does!) so after the failure I came up with plan B.
After we covered the whole roll of red paper with trees, we pasted whole sheets of the cute button tissue to the brown paper. We just centered the tissue on the brown paper, we didn't paint glue everywhere, but just enough to hold it down. (Around the outside and some in the middle)
This project took up our entire living room, but the kids were helpful and we all had fun.
and one final thing...
If you happened to be admiring the tree shirt in the photos...the tutorial can be found
here
.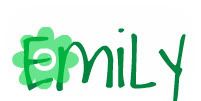 Follow along here:
Facebook
*
Pinterest
*
Subscribe in a reader
Shared Here: