I have a great tutorial for you today! I've been making these adorable potholders/hot pads and I want to share how I did it! Two years ago I was able to snag a great deal on Christmas fabric after the holiday. I used it to make my
Tree Skirt
and
Stockings
using the paper-piecing quilting technique. I've using the same fabric for this project and a similar sewing technique as well.
Aren't they fun??
Pretty easy to make too! Let's get started!
First, gather your scrap material. I used Christmas fabric, but you can really use any fabric that goes together.
I cut the pieces 1 1/2 inch wide and as long as I had. You can cut the length later.
Take your first two pieces (I went with two small scraps I had). I took pictures as I added the first four pieces. After each seam, you must iron it open. You can also see that I didn't sew the seams at the same angle. I tried to vary the degree and angle of each seam. Trim off the tail of each strop of fabric after you have sewn the seam and ironed it open.
Keep working around the square (I kept piecing around the same direction) until the front is as big as you like.
Here's a look at the seams. The best part.... you can't go wrong! The back is messy and the fabric is thick and layered, but its meant to protect from heat so it doesn't matter how thick it is!
A view of my machine and the angled seam.
Two completed fronts.
Square them up to the same size.
Cut a back from a solid piece of corresponding or matching fabric. Place several layers of quilt batting (you can also buy insulated batting specifically for potholders) on top of the back and add the quilted front to complete the sandwich.
To quilt it, I pinned (and pinned and pinned) the layers together and then sewed with the front facing on each of the seams. It makes a neat pattern on the back too.
To finish I sewed several of the longer strips together to make the binding and two shorter pieces for the hangers. Here is a basic
binding tutorial
if you need. The hangers are made from the same 1 1/2 inch strips sewn right side together and turned right side out.
Machine sew the binding to the front, then hand sew the binding to the back of the pot holders. I places the hanger (folded in half) between the binding and quilted front as I was machine sewing around.
Not a sewer? I've also put some of these in
my shop
for only $15 for the pair! Its a steal!
Let me know if you have questions. I 'd be glad to help in any way if you get stuck!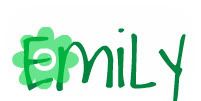 Follow along here:
Facebook
*
Pinterest
*
Subscribe in a reader
Shared here: