I didn't share any food last week, so I've got a few things cooked up for you all this week.
FIRST, a big THANKS to all who entered the Shabby Apple Giveaway... I'm so excited to announce that the winner is: (so sorry this is going up late!)
emruth are you there? Please contact me at thompsone@ics.edu.hk to claim your prize!
YEAH!!! and a big welcome to all my new followers and facebook friends. I hope you enjoy this little blog a fraction as much as I enjoy creating it!
A couple of weeks ago I had several baking tasks to get done in one afternoon, so I just made a big mess of the kitchen and got it all taken care of.
I needed to make treats to pass out at our kids' costume party and something fallish for my husbands staff at school and my son's teachers.
I chose to make my healthy pumpkin muffins and some pumpkin walnut tarts.
To make the healthy pumpkin muffins (
recipe here
) for the kids I needed applesauce. So I first whipped up a batch of my favorite kind... sugar-free. (
recipe here
)
Once the applesauce was done I could make the muffins. I added some orange jellybellys for a little treat on top. These are the days that I drool over all the fabulous fall candy everyone in North America is baking with!!! I miss that... but I did find something orange here...even if it was more of an Easter candy than Halloween candy.
All wrapped up and ready to hand out.
And then I made a batch of pumpkin tarts. I don't currently have a hand blender so there were some clumps of cream cheese in the final result... I didn't love that... but all four dozen got eaten so I guess it didn't matter. I don't really have an exact recipe for this but here are the basics.
Tart Bottom:
1 cup chopped walnuts
1 cup flour
1/2 cup brown sugar
1/2 cup butter (melted)
mix together and press in the bottom of muffin cups bake at 350 for 5-7 min or until just slightly browning.
Tart Topping:
1 cup pumpkin
1/2 cup brown sugar
pie spice or nutmeg and cinn. 1 tsp
8 oz. cream cheese
2 eggs
beat all together until lumps are gone. Top with extra walnuts if you have.
Pour over baked bottoms and bake another 15 min or so. You want the top to be firm, but not dry.
enjoy!
My no so pretty-just a bit lumpy pumpkin tart!
Now for the fabulous features of you!!! I posted the features on pinterest and facebook Sunday... so you may have seen them already, but here is another closer look. ps... there are SOOO many amazing Thanksgiving ideas linked up to the second party... make sure to check them out and I'll be doing a big Thanksgiving features day at NEXT weeks party.... you have one more week to add those great Thanksgiving ideas.
can you tell it's late at night and I am a little snacky...
Party 2 is the Thanksgiving Party....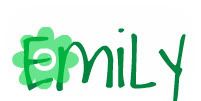 Follow along here:
Facebook
*
Pinterest
*
Subscribe in a reader
Party 1: Everything
Loading InLinkz ...
Party 2: Thanksgiving
Loading InLinkz ...