Have you been following Thanksgiving week?
Today I have a totally AWESOME recipe to share with you. This is the PERFECT fall baking project. It is best served fresh, but it was still pretty good the next day!
Now, what have YOU been up to???
I have been featuring SO many delicious sweets over the past few weeks, I thought it was time to take a walk on the Savory Side. You did not disappoint! WOW! I have so many new things to try now. Check it out.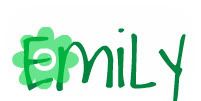 Follow along here:
Facebook
*
Pinterest
*
Subscribe in a reader
Shared here:
Thanksgiving related links go in the SECOND link below!!! Party will be open all MONTH!!! Features on Thanksgiving day!