Ok....Its time to get serious!! I'm am ONE follower away from a giveaway!!! I would love to be posting the giveaway TOMORROW! (We DID it!!! Giveaway up Wed. night!!!)
also, mark your calendars... Tasty Tuesday becomes Tasteful Tuesdays on Aug. 6th.
Today I am sharing an amazing recipe. I saw the idea in cooking light... but this creation is my own adaptation!
You will need:
Four Large Tomatoes
Bacon or Bacos (two pieces for each tomato)
1 Avacado
1 ear of corn (on or off the cobb)
fresh basil (optional)
for sauce:
½ cup Mayonnaise
2 TBS white vinegar
1TBS milk (to thin the sauce)
1 large clove of minced garlic (or 1 TBS out of a jar)
1 TBS dry or fresh diced basil
pinch of salt
Combine all the ingredients for the sauce and place to the side. Slice the tomato in four thick slices. If you have corn on the cob, grill on the grill until lightly brown. Or place corn kernels in a pan and sauté with olive oil until browned (like my picture). Slice the avocado and cook the bacon until crispy. Assemble the stack with layers. I just put the avocado and sauce in the middle and corn and bacon on the top. Garnish with more sauce and fresh basil leaves. I had to cut it all up to eat, but it was delicious!
Now, lets see what you were all up to this last week. I am constantly amazed... OH... SO many of you are no reply bloggers!!! I get so sad when I can't respond to your kind comments through e-mail. If you don't know how to change this setting you can Google it for many tutorials (or see
THIS
one) I do try to respond to each comment...
Now...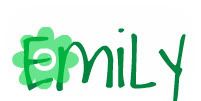 shared here: