I thought this was scheduled to post, but just got home and it wasn't up... yikes and sorry!
I made this for dinner a few weeks ago, and it was a HIT! It also made great leftovers, which makes it even better. You will need:
any bread recipe that you like...or
1 TBS yeast
1 cup warm water
1 cup warm milk
1/2 cup chopped frozen spinach (thawed and drained)
2 TBS olive oil
2TBS Brown sugar
1 TBS salt
4-6 cups bread flour (I used half whole wheat and half white flour)
Dissolve the Yeast in the warm water...sit 5 min. Add all the other ingredients, stir, then knead for 5 min. Sit. 45 min in a warm place. Divide in the 2 inch size balls, stuff with a slice of Mozzarella cheese and a couple of piece of pre-cooked chicken. Pinch closed. Let rise again 30 min. Cook for around 20 min (or longer if needed) at 375.
A couple of notes:
I pre-cooked the chicken by sauteing in olive oil and Italian seasoning.
You can also make without the meat, just cheese is good too!
For the topping
2 Cups chopped cherry tomatoes
a handful of fresh basil chopped finely
1/4 cup olive oil
1/2 tsp garlic salt
1 TBS minced garlic
(I never measure these out)
Combine and spoon over warm break pockets.
Now...lets see what you were all up to last week! I must be aware that the 4th of July is coming, because several patriotic themed desserts caught my eye! (all are featured on my facebook and pinterest pages)
**remember, if you would like to be featured I like to see a link back... preferably in your actual post!**
Red White and Blue Cupcake Tops-Crazy for Crust
Flag Cake-Trilogy Edibles
American Flag Cupcakes-Couponing and Cooking
Patriotic Poke Cake-Love Bakes Good Cakes
Red White and Blue Shakes-Will Cook for Smiles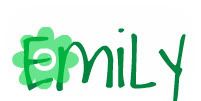 Meatless Mondays-My Sweet & Savory
Tempt My Tummy Tuesday (Food Only) @ Blessed With Grace
Tasty Tuesday (Food Only) @ Naptime Creations
Totally Tasty Tuesday @ Mandy's Recipe Box
Tuesdays Tasty Tidits@Permanent Posies
33 Shades of Green-Tasty Tuesday