Its a sad day... Picnik is closing!!! Waaaahaaaaa
but...
I am SO excited to share this project today! As I mentioned last week, I've had this one on my mind for several months. When I heard that Picnik was closing down, I knew I had to get on it!
We are moving (more on that later!), so I knew I wanted to have these to decoration the boys' new room. I'm pleased to include the link so you too can print and enjoy!
*** I am having trouble getting things to print correctly straight from googledoc. However, I think you shoudl be fine if you first save the file to your computer, then print...****
Let me know if you are having trouble!
(ps I would LOVE to see pictures if you use these printables somewhere in your home! please add to my flickr group by clicking the flickr button in the social networking button section of this blog.)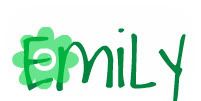 Linked up here:
Strut-Your-Stuff-Somewhat Simple
Sundae Scoop-I Heart Naptime with Chocolate Sundaes
Nifty Thrifty Things Sunday-Nifty Thrift Things
Simply Klassic Sunday-Simply Klassic Home