Today I'm over at
A Vision To Remember
helping Bobbie out during her maternity leave. I've done a whole post on Pjs... Go over to her blog and check it out!!!
So.... back here... I'm sharing more on my latest Pjs project and how I took the
MADE
pants pattern (2/3T) and used it for both my 18 mth size and 4T size pants. I LOVE this free pattern from MADE. I've been using it for my oldest for over a year now... At the moment the original pattern doesn't fit either of my kids... So it was time to make a few changes.
I started by printing out the
original pattern
and went from there. Lets start with the 4T (enlarging the pattern). Pin the pattern on the material leaving some room around all sides. I made this one size larger by adding about a 1/3 of an inch to the inseam, crotch and side seams. I added more at the top and bottom. You can take inseam measurements to see how much to add to the bottom.
Now, onto the the smaller size (18 mths). Again, I pinned the pattern to the fabric, only this time I cut about 1/3 of an inch less from the side seams. My son is in cloth diapers so I didn't change the inseam (I wanted a roomy butt). I left the crotch seam the same, but shortened the legs (of course!) In this picture I've showed the back side so you can see how the fabric is smaller than the pattern.
Oh, and I also added an applique on the shirt to make it more of a matching set!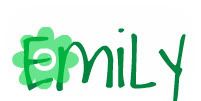 Shared here:
http://adventuresofadiymom.blogspot.com/2012/04/terrific-tuesday-12.html
Market Yourself Mondays-Sumo's Sweet Stuff