YEAH! So I made it!! (I think!) results will be OFFICIAL on Monday. Thanks so much for all the votes for my Christmas tree skirt!!!
I think I should have clarified in my post that the term
paper piecing
is the technique...Its not actually paper. Its fabric, all sewn together using the paper piecing technique. So I will have to be more detailed in my next S.Y.T.Y.C. post. The season starts in two weeks, don't worry, I'll keep you posted as we go!
I'm working on the tutorial and FREE pattern for this tree skirt. I'll post that sometime next week. Thanks again!
here's my audition post
It's never to too early to start thinking about Christmas (in my opinion!)... Who has time to actually do Christmas crafts at Christmas anyway? I'm always too busy with other activities... So, I got a head start this year! I can't wait for Christmas time to roll around to put it under a real tree.
Paper Piecing Christmas Tree Skirt
(as modeled by a bush!)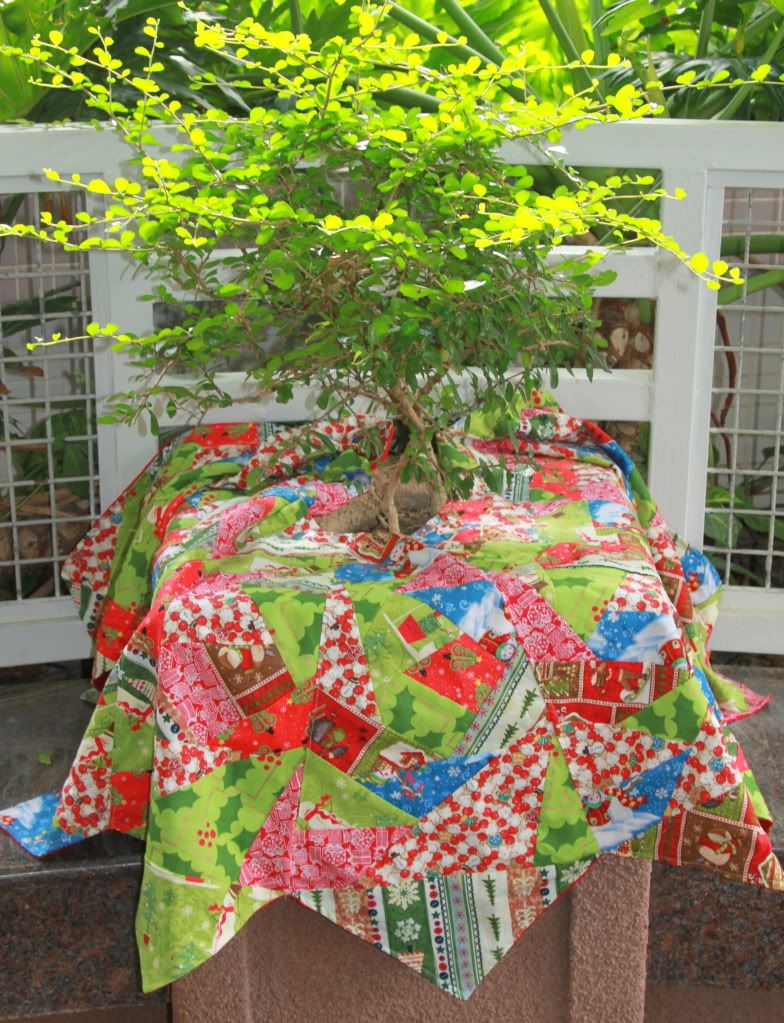 Shared here:
Check me out Saturday
Motivate me MOnday
Market Yourself MOnday
Made By You Monday
Making the World Cuter
Craftastic Monday link up
Sew Cute Tuesday